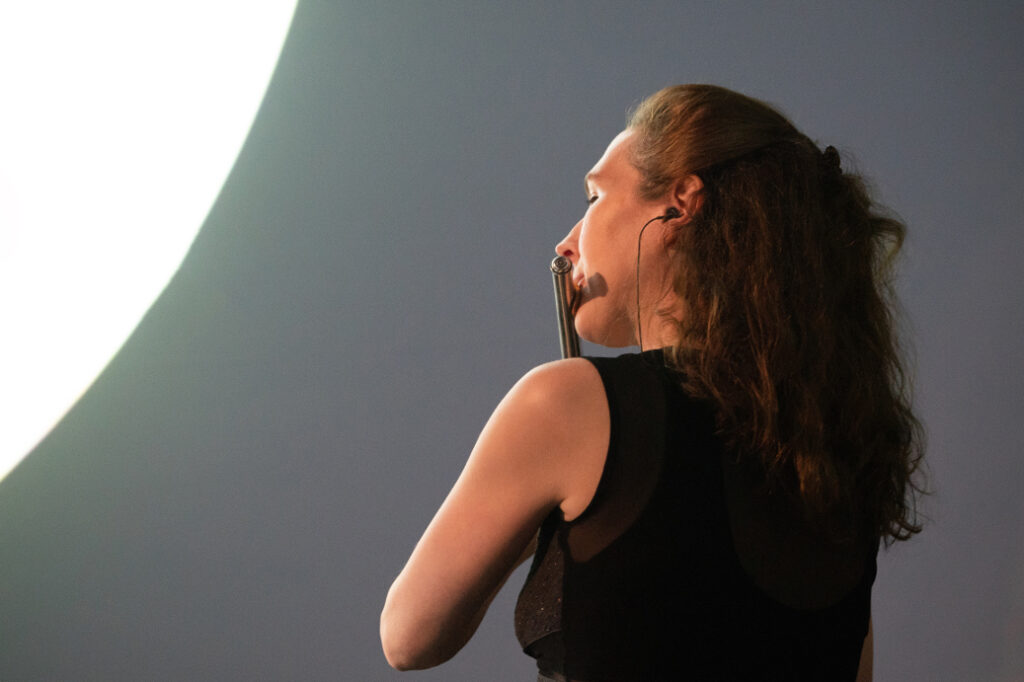 Hello, welcome to my website and BLOG! For the last several decades I have been focusing on contemporary music practices and the poetics of interpretation. My most recent passion has been exploring electronic composition combined with improvisation. Currently, I am flutist of the Cologne-based Ensemble Musikfabrik, coach for our youth ensemble Studio Musikfabrik, and tutor for the Lucerne Festival Academy.
Event Highlights and Announcements
If you are interested in working with me and are from any of the following countries https://bit.ly/3cbippD, you are eligible to apply for 6 months of free study/coaching with either me or my colleague Dietmar Wiesner. Application deadline June 30th, 2021. Please help spread the word, because this is an opportunity for other instruments as well! https://www.goethe.de/en/uun/auf/mus/dmz.html
February 19, 2021 Live stream from Cologne and Kanagawa, Japan. Peter Eötvös Secret Kiss
March 9, 2021, Masterclass Trinity Laban Conservatoire (Online)
March 16, 2021, (video) production of Michel van der Aa's new opera Upload with the Dutch National Opera
August 7, 2021 Darmstadt, premiere of Georges Aperghis The Dong for solo piccolo
August 20 – 26, 2021 Lucerne Festival Academy
Not all concerts are listed, so check out our seasonal calendar from Ensemble Musikfabrik.
Past:
September 11 – 13, 2020 Barcelona Mixtur Festival Masterclasses – Online
October 28, 2020 Masterclass George Mason University – Online
October 30, 2020 Essen Philharmonie with Musikfabrik. Premieres by Malika Kishino and Elnaz Seyedi for ensemble and Harry Partch Instruments.
November 1 – 10, 2020 Final phase of Composer Collider Europe. What was to be a grand tour will now be a production in Musikfabrik's Cologne Studio of works from young composers from Thessaloniki, The Hague and Cologne.
December 16,  19:30, 2020 Project Gesang | Gesicht for flute, dance and electronics. The democratization of the arts was set in motion over a hundred years ago by Russian futurist leaders such as Velimir Klebnikov. Dancer Carla Jordao, light designer Lea Letzel, sound engineer Timm Roller and I explore Klebnikov's ideals of sound painting and a universal translogical language through sound and movement. The idealism of a unified humanity should not die. View concert here. Read program notes here.
Free Stuff!! (more to come, so check back)
For composers, a handy presentation about composing for flute:
Cheat-sheet for notation of extended techniques PDF
For flutists, a handout explaining some basic extended techniques:
Exercises on harmonics:
Singing and playing exercise based on Reichert:
Diminished scale exercise:
Collection of intonation exercises:
Share freely, but please credit me. Please also consider donating through Paypal to support the effort.