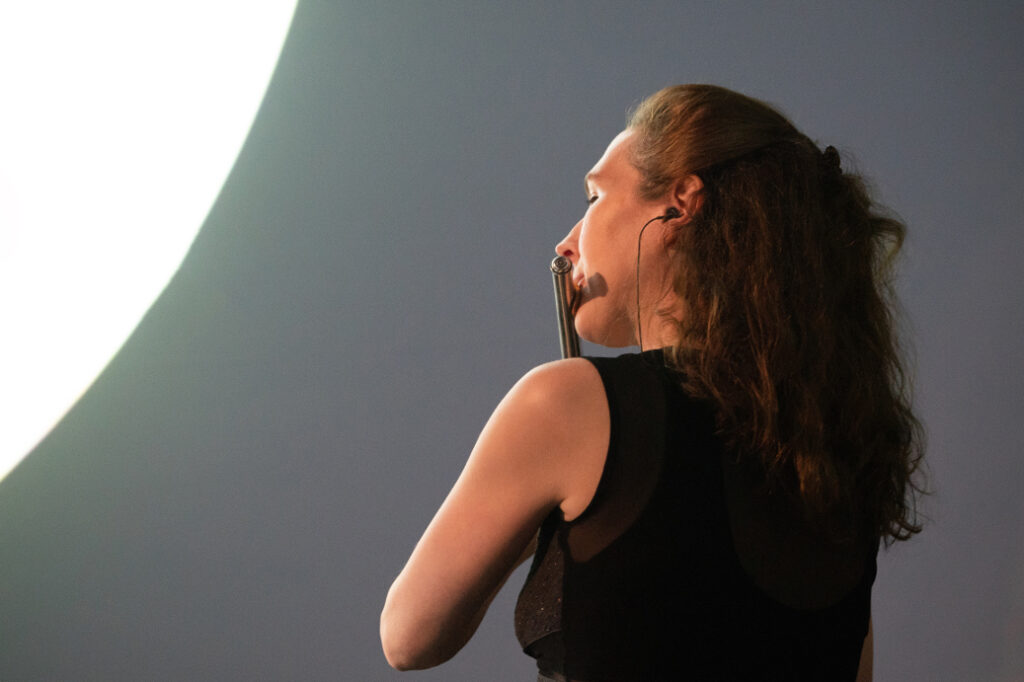 Hello, welcome to my website and BLOG! For the last several decades I have been focusing on contemporary music practices and the poetics of interpretation. My most recent passion has been exploring electronic composition combined with improvisation. Currently, I am flutist of the Cologne-based Ensemble Musikfabrik, coach for our youth ensemble Studio Musikfabrik, and tutor for the Lucerne Festival Academy.
Event Highlights and Announcements
August 14 – 22, 2020 Lucerne Festival Academy – postponed to August 2021.
September 11 – 13 Barcelona Mixtur Festival Masterclasses – Online
December 16, Alte Feuerwache, Cologne – Project Gesang | Gesicht for flute, dance and electronics. The democratization of the arts was set in motion over a hundred years ago by Russian futurist leaders such as Velimir Klebnikov. Dancer Carla Jordao, light designer Lea Letzel, sound engineer Timm Roller and I explore Klebnikov's ideals of sound painting and a universal translogical language through sound and movement. The idealism of a unified humanity should not die.
Not all concerts are listed, so check out our seasonal calendar from Ensemble Musikfabrik.
Free Stuff!! (more to come, so check back)
For composers, a handy PDF about composing for flute:
For flutists, a handout explaining some basic extended techniques:
Singing and playing exercise based on Reichert:
Diminished scale exercise:
Collection of intonation exercises:
Share freely, but please credit me. Please also consider donating through Paypal to support the effort.