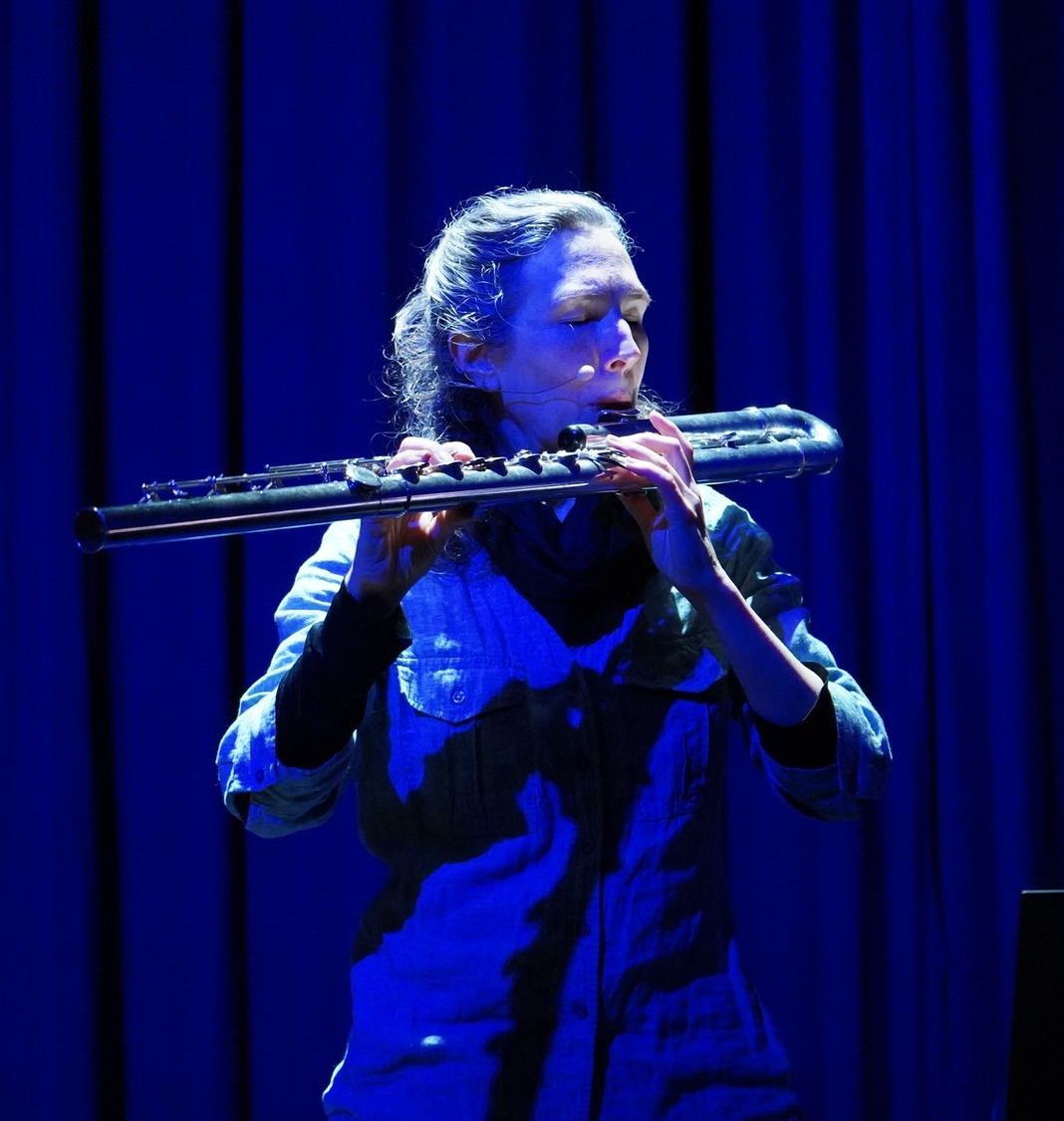 After placing first at the Gaudeamus International Interpreter's Competition, Helen is active as a soloist, ensemble player, teacher, improviser, author and creator of experimental electronic works. As a soloist and ensemble member of Cologne's renowned Ensemble Musikfabrik, she has collaborated and premiered works by numerous composers such as Georges Aperghis, Rebecca Saunders, Karlheinz Stockhausen, Liza Lim and Brian Ferneyhough. She has given courses world-wide and taught at the Conservatory of Bremen (Hochschule für Künste) from 2005 to 2013. Currently she is a guest professor at the Jāzeps Vītols Latvian Academy of Music in Riga, guest faculty for the Lucerne Festival Academy, external artist consultant in AI-based creative and performance practices for the Reaserch Team "Creatie" at the Royal Academy in Antwerp, and coach for the European Workshop for Contemporary Music and Studio Musikfabrik. Her research and writing has been published by Tempo, Contemporary Music Review, Pan (journal of the British Flute Society), and Flute Talk Magazine. Her blog on contemporary flute techniques and composing for flute has been a basis of research and teaching for flutists and composers.
As a soloist Helen has appeared in many well-known festivals such as the Münchener Biennale, Huddersfield Contemporary Music Festival, Warsaw Autumn, the Dartington Summer Festival, Nordic Music Days, and the Takefu International Music festival in Japan. Other memorable performances include several appearances in the Sound Ways Festival of St. Petersburg (Russia), the Festival de Música Contemporánea in Morelia, Mexico, and a benefit concert for the Buddhist Temple Ustuu Huree in Chadan, Tuva.
Her broad musical education, beginning age nine with the harpsichord, comes from various places around the globe:
At the age of twenty, she earned a BA (Bachelor of Arts) summa cum laude from the University of Pittsburgh with Bernard Goldberg. There, with members of the University Collegium Musicum, she also studied recorder and traverso. From Indiana University, Bloomington she earned her Masters Degree with Peter Lloyd and Kate Lukas. Post graduate achievements include an Artist Diploma with the highest distinction from the Amsterdam Conservatory with Harrie Starreveld. During that period she also pursued studies in Carnatic music with Jahnavi Jayaprakash in Bangalore, India. Between formal studies, Helen has had the privilege of studying with Robert Dick and Aurèle Nicolet.
---
To contact me, send an email to bledsoeflute at gmail dot com. Please note, dear composers, due to personal and professional circumstances, I do not accept unsolicited scores. If you would like me to view your score, I would be happy to arrange a composer consultation with you.
For a list of press reviews click here.
Visit my Youtube channel mausimhaus11 for tutorials and performances. Visit my performance Soundcloud channel or my electronic Soundcloud channel for my latest electronic works.
Are you a flutist who would like help with specific repertoire or extended techniques? I offer individual lessons or group tutorials via Skype or Zoom.
Are you a composer who would like advice for writing for flute? Do you have a flute piece or a flute part that you would like me to look at?  I offer advice on sounds, notation, and orchestration through Zoom, Matrix, or Skype.
Rates:
---
Here is a brief photo retrospective: