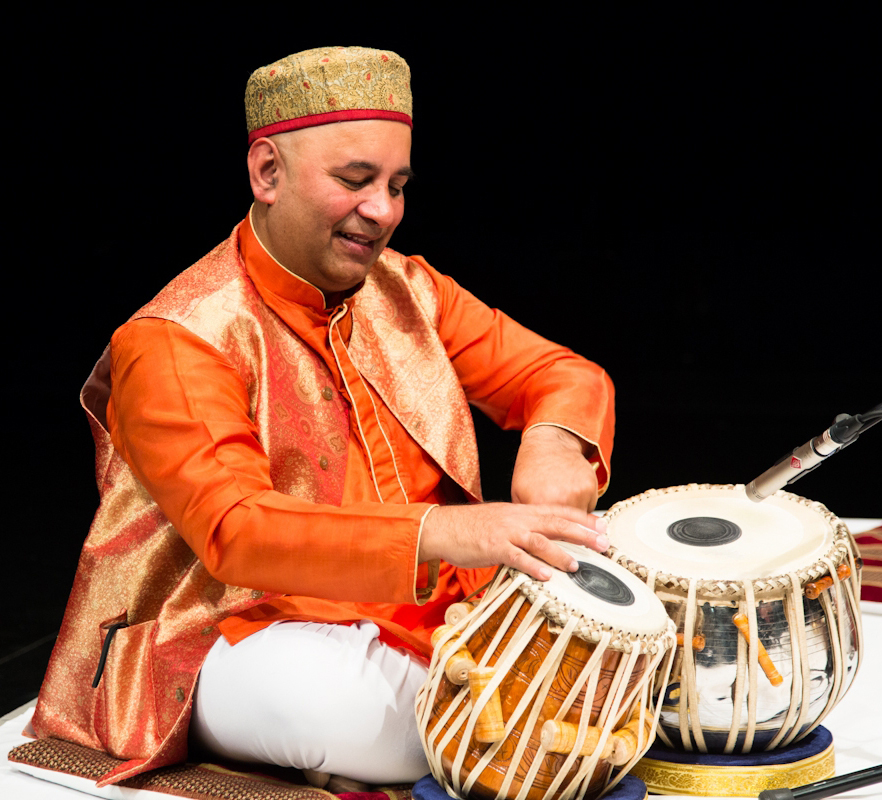 Here are some notes from a tabla workshop I attended, given by Samir Chatterjee. Like my former teacher, Chatterjee is one of the few Indian musicians who has a clear understanding of the Western education system and is able to teach non-Indians by verbal communication, i.e., someone who can explain his music in a way that makes sense to us.
I won't get into the technical things we learned, you can find explanations for basic tabla bols here, for example. Or better, from Chatterjee's Book A Study of Tabla. I'll only share the personal stuff.
One thing that gave me hope: he said you don't really become a musician until you are over fifty. Before that you are too busy with yourself. And if you have had a near-death experience, even better!
The Hindustani practice of chilla-khana intrigues me. You are shut in seclusion for 40 days with your instrument for intense study. Breaks are only for bathroom, naps and snacking. The room is darkened and there is no contact with the outside world; however, the process must be monitored by a guru. He talked about the emotions experienced, you might cry for a whole day, then find yourself laughing for no reason. Certainly, the person coming out is very different from the person who went in!
Our senses were created to perceive and make sense of the outside world. Chatterjee mentioned that one aspect of the philosophy of the Vedas is to turn these attentions inward. What happens when we direct these senses inside?
He also spoke of his relationship to his instruments, and the relationship we all develop with our instruments. He maintains that his tablas can speak to him. If I start thinking this is strange, I have to remind myself that it is exactly this I am striving for when improvising or interpreting. How can I speak through my instrument if it is completely stumm? 
And speaking of aging, he told how after a concert he encountered a renowned musician weeping inconsolably. Perhaps someone died? No, this musician, at the age of ninety-five, was finally able to play something he'd been working on his whole life. So if you see me crying after a concert someday, don't worry!