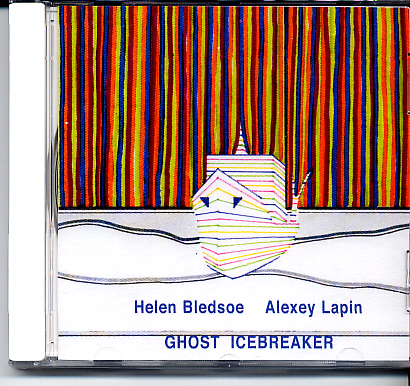 My first CD, Ghost Icebreaker, is out! (And who knows, maybe my last!)
For the past ten years I have had the pleasure to collaborate with pianist Alexei Lapin. We have appeared on a number of CDs together (visit my CD shop), but this is the first I have produced, and the first where we play as a duo.
If I am not mistaken, this CD is also a first in that it contains solely original, non-Jazz improvisations for flute and piano. If I am wrong about that, I would love to know!
It will be available soon through Leo Records (LR704), but I have them in stock already. Click the "Buy Now" button to buy through PayPal.